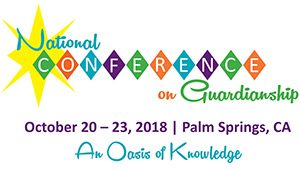 PFAC is proud to partner with the National Guardianship Association. The NGA conference will be held October 20-23, 2018 in Palm Springs, CA.
This year's program features presentations appealing to professional and family guardians, public and private guardians, and participants at every level of experience.
For more information and registration information, please
click here
or feel free to call 877.326.5992.