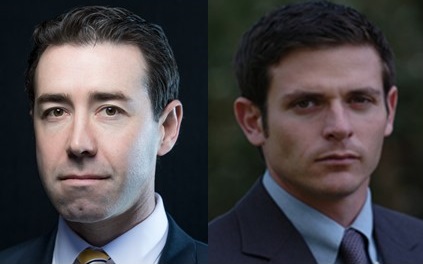 Aaron Jacobs, Sentry Services
Jeff Marvan, Esq., The Law Office of Jeff Marvan
1.5 CE/MCLE – Practice Management
$67.50 PFAC Member – $97.50 Non Member


About Aaron Jacobs
Aaron N. Jacobs is a California licensed professional fiduciary and owner of Sentry Services. Aaron specializes in assisting his clients as trustee, successor trustee, conservator, power of attorney, and guardian, as needed. Aaron has degrees in business and economics. He is co-president of the San Gabriel Valley chapter of the Professional Fiduciaries Association of California. He has built his reputation in Pasadena and throughout Southern California through caring, discrete work with families in need of a trusted agent to act on their behalf.


About Jeff Marvan
MarvanLaw, A.P.C. was formed in 2006 by Jeff Marvan. It is a boutique firm focused on probate litigation, trust litigation, estate planning, guardianships, and conservatorships in Los Angeles. The firm represents professional fiduciaries. Jeff taught Wills and Trusts at Glendale University College of Law for two years. He presented numerous MCLEs including the LACBA Brown Bag lunches, a special MCLE with Judge Cowan on Limited Conservatorships, and presentations for the SBBA, SFBA, and PFAC.


About the Session
A comprehensive program regarding billing practices and procedures for professional fiduciaries. The presentation sets forth the relevant legal elements for proper billing along with some helpful hints for streamlining and maximizing your billable time. We will, additionally, cover how to get your fees approved by the Court when court authority is required. This program covers both percentage billing and hourly billing.