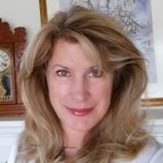 Some questions have recently been asked about how the decision is made in choosing a venue for the annual PFAC conference, so I thought I would take a moment to share with you the process and parameters in selecting venues for the board to consider.
Conferences like the annual PFAC conference need a lead time of 2-3 years for the selection process. This lead time allows for the broadest availability and the appropriate amount of planning time.
In selecting a venue, the first thing considered is the location of the last few conferences. We do our best to make sure that the location of the conference is equally shared amongst PFAC's three regions. Once the preferred region is identified, a Request for Proposal (RFP) is prepared that outlines the specific requirements and preferences for the conference. This includes the number of sleeping rooms needed each night, the amount of meeting room space and the specific space configurations, venue location and attribute preferences, food and beverage requirements, and any requested concessions. This RFP is then distributed to the Convention and Visitors Bureau within the preferred locations and to any specific venues that the organization may be interested in. This could include several different types of venues including conference hotels, convention center/hotel combinations, or "unique" venues like university campuses.
There are a few different protocols within the industry that affect the response to our RFP.
Some cities that have a high demand for conferences reserve their conference hotels for what are called "city-wides." These are large conferences that utilize many properties within the city such as the convention center and multiple hotels. The Convention and Visitors Bureaus in these locations will not quote on a conference that is not a "city-wide" outside of a certain window – often times 6 months in advance. A few of these locations are downtown San Diego and San Jose.
The profit center for a hotel is their sleeping rooms so hotels have devised a formula that calculates how many sleeping rooms a group needs to utilize against the meeting space they are requesting. Because PFAC does not require attendees to pre-register for each individual breakout session, we maximize our breakout space so that as many people can attend each individual breakout as would like to attend. This, in addition to the exhibit space and general session space, makes the PFAC Conference a high meeting space to room ratio which is challenging for some properties.
Hotels have a breakdown of the percentage of rooms they will allocate for reduced rates for groups vs. full rack rate for leisure travelers. This calculation varies based on the pattern of stay during the week and season. Depending on the type of business that the hotel relies upon, ratio affects a response to an RFP.
Finally, the preferred pattern of the conference – Wednesday through Saturday – traverse's business and leisure travel patterns. Typically, a business stay pattern is Sunday through Thursday; leisure is Friday through Sunday. This also affects a response to an RFP.
PFAC attempts to find locations that meet parameters most desirable to the broadest range of attendees. Some of these parameters include:
A room rate of $200 or less. This is getting harder and harder to do as hotel sleeping room rates climb higher and higher in locations of interest.
Easy airport access. This would include venues either close to an airport or with transportation to/from a major airport.
Interest/desirability. Based on feedback from attendees, most prefer to attend a venue that has some appeal, fun factor, or relaxation opportunity.
Good service. We look for properties where we have a level of confidence that attendees will be treated in a friendly, courteous and responsive manner.
Free or reduced rate parking.
Good food and beverage. PFAC conference attendees rightfully expect tasty and plentiful food. Plus we have several attendees who have dietary restrictions that need to be honored. We strive to work with a property where we have a level of confidence that these needs will be met within our preferred budget.
Clean and renovated rooms and meeting space. Conference hotels take a beating throughout the year. We look for properties that have a renovation schedule that ensures clean and modern facilities along with amenities that our attendees would enjoy.
Proximity to outside dining. Many of our sponsors and attendees want easy access to shopping and dining outside of the hotel facility.
Taking into account the industry protocols along with the parameters of the PFAC conference, it is quite a puzzle finding the right fit for the annual PFAC conference. This doesn't take into consideration specific variables that may come into play either. For example, the Sacramento Convention Center will be virtually offline for major renovation in 2019 and 2020. And when we do find a property that fits all of the criteria, we are often competing with another event that is considering booking in the same time frame.
Rest assured that I utilize all resources at my disposal to find the best available properties for the board to consider when making a decision for future PFAC conference locations. I also utilize "outside experts" such as site search agencies, that have strong negotiating leverage due to the volume of venues that they book.
If you have any questions regarding the conference venue search function or how decisions are made for conference locations, feel free to give me a call or drop me an email. I'm happy to talk with you more about the process.
Amy Olsen
Executive Director