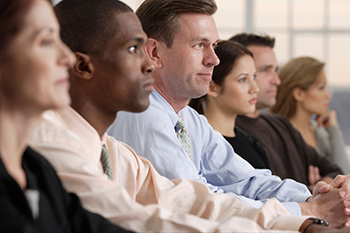 PFAC's Affiliate Corporation Members are professional service providers to the fiduciary industry. This type of membership is assigned to the Corporation. Multiple individuals who work for that corporation can take advantage of this membership and may change as corporate staffing evolves.
Requirements to join include the following and are a part of the online application process. Please be prepared with these items prior to filling out the application. You cannot save the application and return to it later. Affiliate Corporation Membership Requirements:
Complete the online Membership Application;

Submit three professional references:

One reference must be a current PFAC member (Charter, General, Associate) in good standing.

Two additional references must be able to attest to your work in a professional capacity. (Please do not submit references from persons who are related to you.)

Please send the link below to your references:

Scan and upload your current state issued driver's license or identification card;

Write an essay of 250 words or less answering the question, "Why would you like to join PFAC?";

Submit your current professional resume;

We invite you to also provide optional documents including any license or professional certificate which grants you the legal right to act within your professional capacity and all its entitlements and rights.
Annual Membership Dues: $500/calendar year which includes up to three individuals. Additional individuals are $250 each up to a total of five individuals (prorated upon application submission.)
BECOME AN AFFILIATE CORPORATION MEMBER NOW